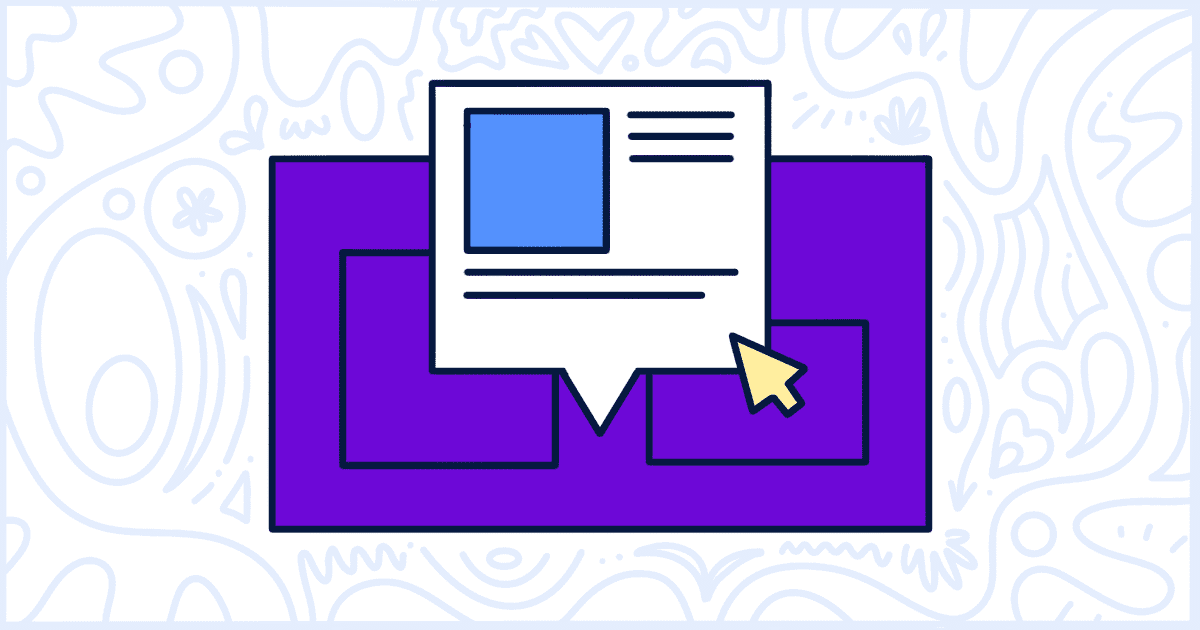 How to Track Popup Clicks in WordPress
WordPress users looking to track popup clicks on their sites have limited options. You can learn how to integrate your popups with Google Analytics. Yet another option is to comb through server logs after the fact. For anyone looking to monitor popup activity we suggest you check out our free plugin: WP Terms Popup.
Our plugin is primarily for those looking to present terms of service. It is also perfect for showing users privacy policies or basic announcements. No matter the content you can use WP Terms Popup and our Collector add-on to track button clicks.
Using WP Terms Popup to Track Clicks
WP Terms Popup lets you present a terms of service, privacy policy or age verification request in an unavoidable popup. This popup can appear on any or all pages and posts of a WordPress website. Each popup comes with two buttons, one for Agreement and one to Decline, the content you have chosen to put inside.
The big feature of WP Terms Popup is gatekeeping. Website visitors can proceed after they interact with the popup. When a user declines your popup they are sent to an address of your choosing. Accepting removes the popup and allows the user to continue on reading your site content.
The base plugin, which you can download for free and install on your WordPress site, has all you need to create these gate keeping popups.
If you want to start monitoring and recording information about visitors who choose to accept your popups then you will have to use our Collector add-on.
What does Collector store?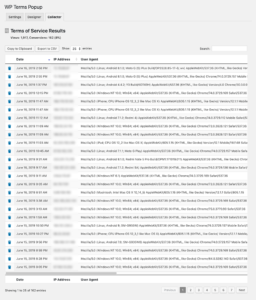 Collector gives you the following details about your users after they hit your popup's accept button:
Agreement Date
IP Address
User Agent/Browser Details
Page the Popup was Seen
WordPress Username (if applicable)
Agreement Expiration Date
WP Terms Popup has a specific "Collector" tab you can visit to view each record. You can review these records, search through them and delete them from your database at any time. Agreement click events are sent to Collector and recorded as they happen. You can get an in progress look at how your popups are being used at any time of the day.
Collector also keeps simple performance metrics for each of your popups. The main Collector screen shows how many times each of your popups has been viewed. It also shows how often it led to someone accepting your terms of service, privacy policy or whatever else you have decided to use for content.
Let's Get Started Tracking Your Popup Clicks with WP Terms Popup
If you want to start tracking popup clicks on your WordPress site than the combination of WP Terms Popup and its Collector add-on is an ideal place to start.
Check out our guide on how to install WP Terms Popup, for free, on your WordPress site. You can do it all from right inside of the WordPress admin in seconds. Or you can download it directly and install it yourself.
Create a popup with your terms of service, privacy policy, etc. and then decide how you want it to appear when someone visits your site or specific pages/posts.
Purchase and install Collector. Once you install and activate the plugin it automatically begins to track user activity. This will happen for any and all popups you have created with WP Terms Popup.
Check Out WP Terms Popup in Action
If you want to try out a popup created with our plugin you can do so right now. We have a live demo right here on the site.