WP Terms Popup Collector
Collect information about your website's visitors after they have agreed to your popups
WP Terms Popup Collector gathers information about your website's visitors after they agree to the popups created by the WP Terms Popup plugin.


Track views and conversions and collect the following pieces of useful information for each agreeing visitor:
Agreement Date
IP Address
User Agent/Browser Details
Page the Popup was Seen
WordPress Username (if applicable)
Agreement Expiration Date
You can search through your conversion results, copy them to your clipboard and export the data to a CSV file for download. Individual user records can be deleted with one click.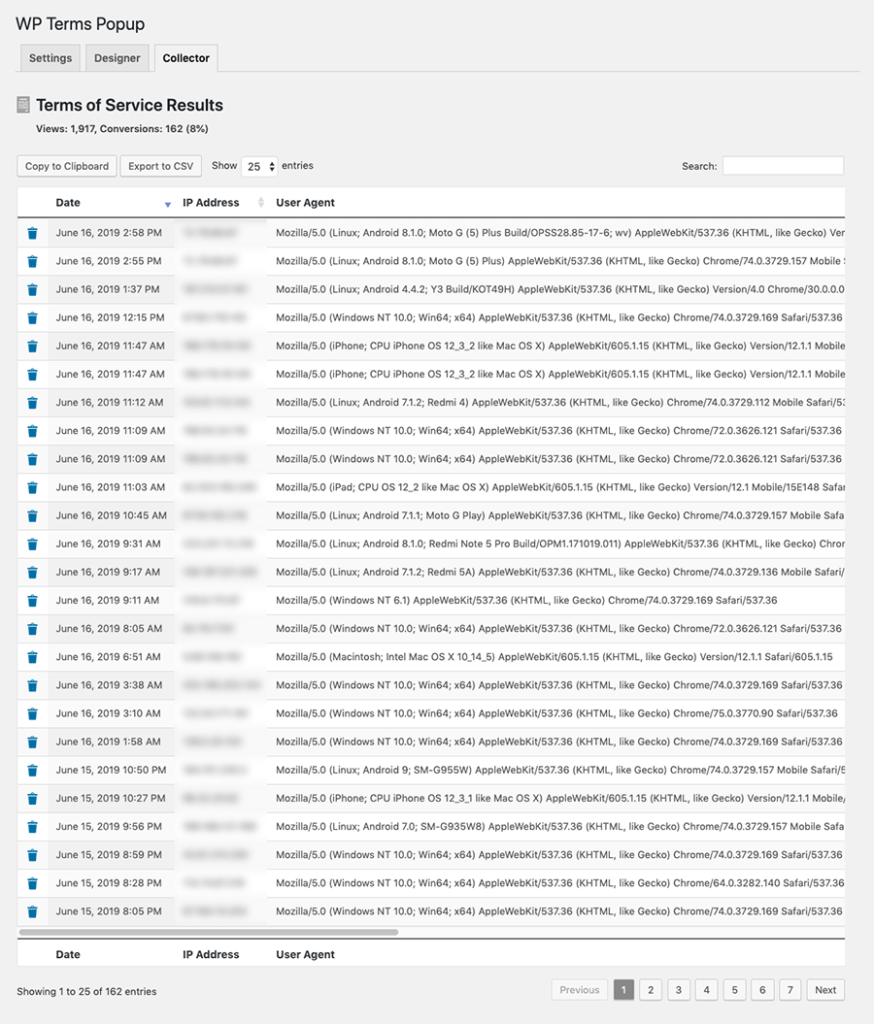 Save details about visitors who agree to your popups and get popup performance analytics with the Collector add-on.
Frequently Asked Questions
Are there any requirements for Collector to work?
You will need to have version 1.7.0 or later of our free WP Terms Popup plugin installed for Collector to work correctly. Older versions of WP Terms Popup are not compatible with Collector.
What are some future updates that are planned for Collector?
The next major release of Collector will include the ability to ask for specific information from your visitors before they are able to agree to your popup. Initially, you will be able to ask users for their first name, last name and email address with the possibility of more to be added to Collector in the future.