Features
Use WP Terms Popup to ask users to agree to a terms of service, privacy policy or age verification request before they are given to access your site.
You can use WP Terms Popup to ask users to agree to your terms of service, privacy policy or age verification request before they are allowed to access your website.
How Does WP Terms Popup Work?
Our plugin gives your users a simple three step process for gaining access to your website.
Your user must read the popup first.
You decide what your popup shows to visitors: a terms of service, a privacy policy, age verification, etc.
The user agrees to your conditions.
Each popup contains two buttons: one to show acceptance and another that redirects away from your site.
Website access is granted to your user.
When the user accepts your conditions they are immediately taken to your site without any further interaction.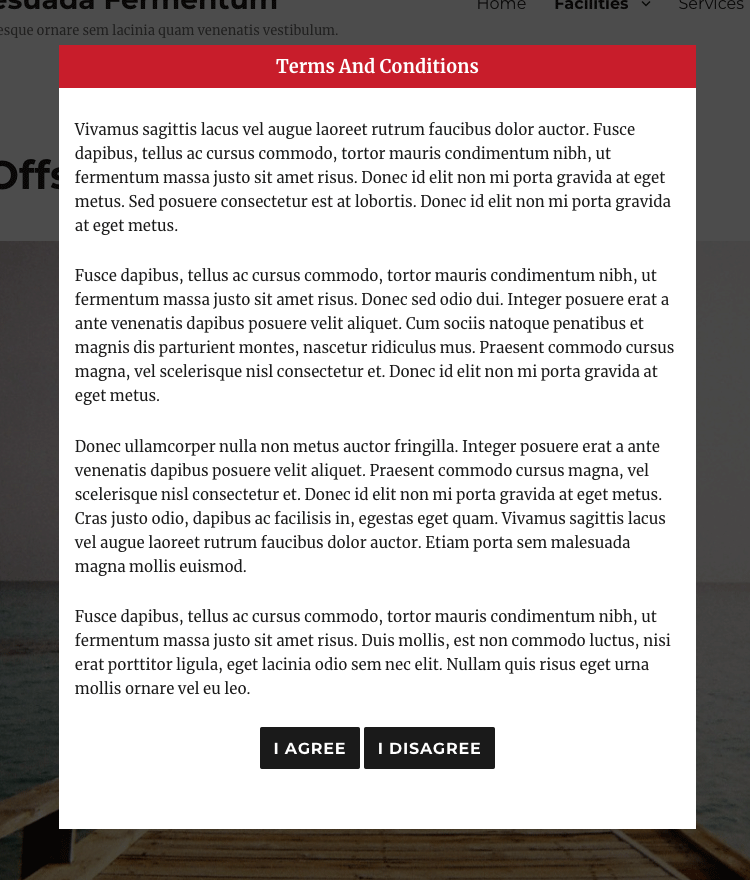 Getting Started
After installing and activating WP Terms Popup, go to "WP Terms Popups" in your WordPress admin menu and select "Add New" to create your first piece of popup content.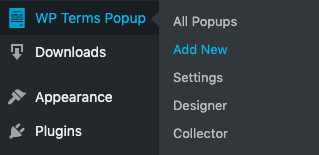 Go to "Settings" in the same "WP Terms Popup" menu to set the global settings that will apply to all popups. You can override these settings by editing each individual piece of popup content.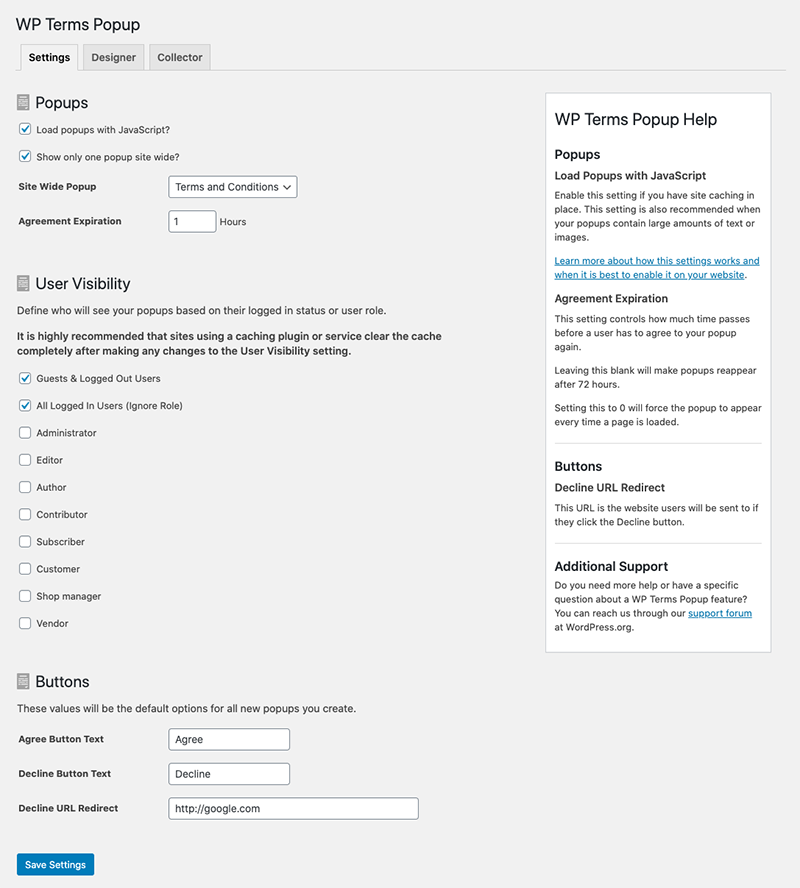 Do you want a single popup for your entire site?
After you've created your popup content, go to the "Settings" page and select the checkbox for "Show only one popup site wide" The select your "Site Wide Popup" from the dropdown. Set an "Agreement Expiration" time if the default isn't right for you and once you hit the "Save Settings" button you are all done.
Do you want to have different terms popups to be shown on different pages and posts?
Create as many pieces of popup content as you want.
Go to the edit screen of the post or page you want to show a popup on.
On the right hand side of the edit screen, you will see the "WP Terms Popup" option box. Configure according to your needs.
Save the post or page and you are all set.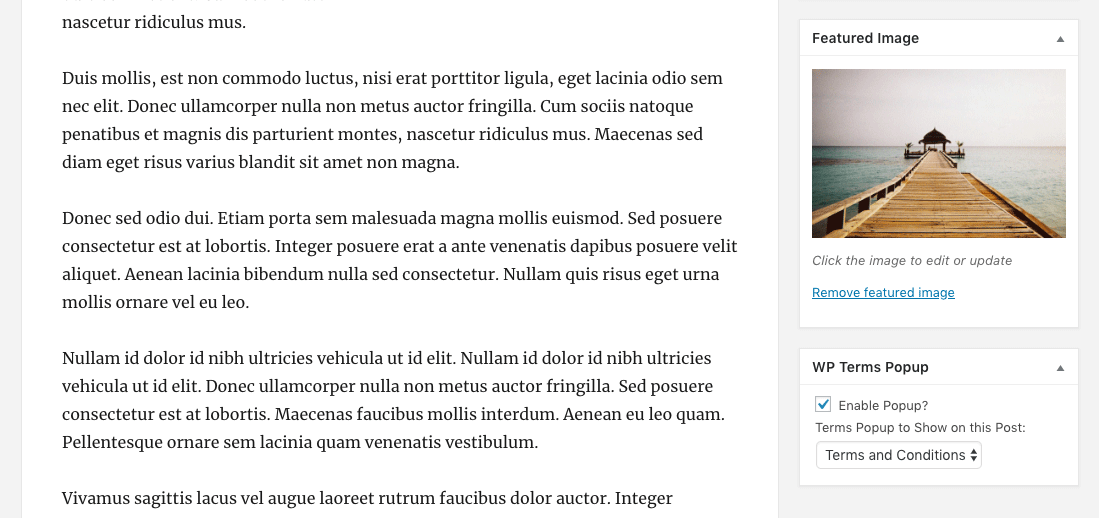 Do you want to show a popup on a custom post type?
Simply find the shortcode for the popup content you want. You can find this information under "All Popups" in the admin menu. Copy the shortcode that matches the popup content you want and the paste it into the content of your custom post type.