Designer 1.1.0 Released with New Button Options
An update to our Designer add-on has been released for all new and existing customers. This new version, 1.1.0, comes with a handful of interface related fixes and includes greater control for the buttons inside of your popups.
In 1.1.0, the Agree and Decline buttons now have their own individual settings: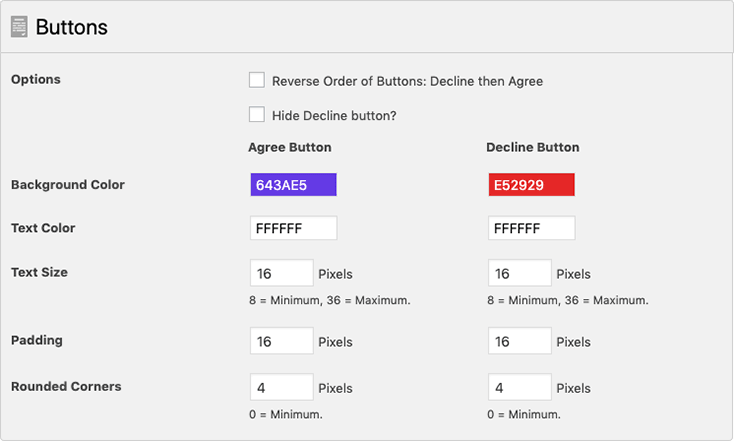 Existing Designer users running older versions of the add-on should have their Agree button settings automatically copied over to the Decline button settings after updating.
Behind the scenes this update features a re-working off how all of Designer's settings are stored inside of the WordPress database. This change should allow for new features to be added to Designer much easier going forward.